Maete-hikiage shibari (前手引き上げ縛り) basically means "Pulling Game". In this exercise, performed in a sitting position, the wrists are tied together in a Yukimura handcuff and the rope is deflected through the suspension point (Shiten, 支点). Then Bakushi exerts traction on the rope, guiding Ukete's arms upwards.
However, the goal here is not to simply stretch the arms completely directly, but to create emotions between Bakushi and Ukete through communication via the rope. The point is to find the balance point between Bakushi and Ukete. The communication takes place exactly at this balance point.
In the process, it can go back and forth depending on how the dynamics and communication unfold.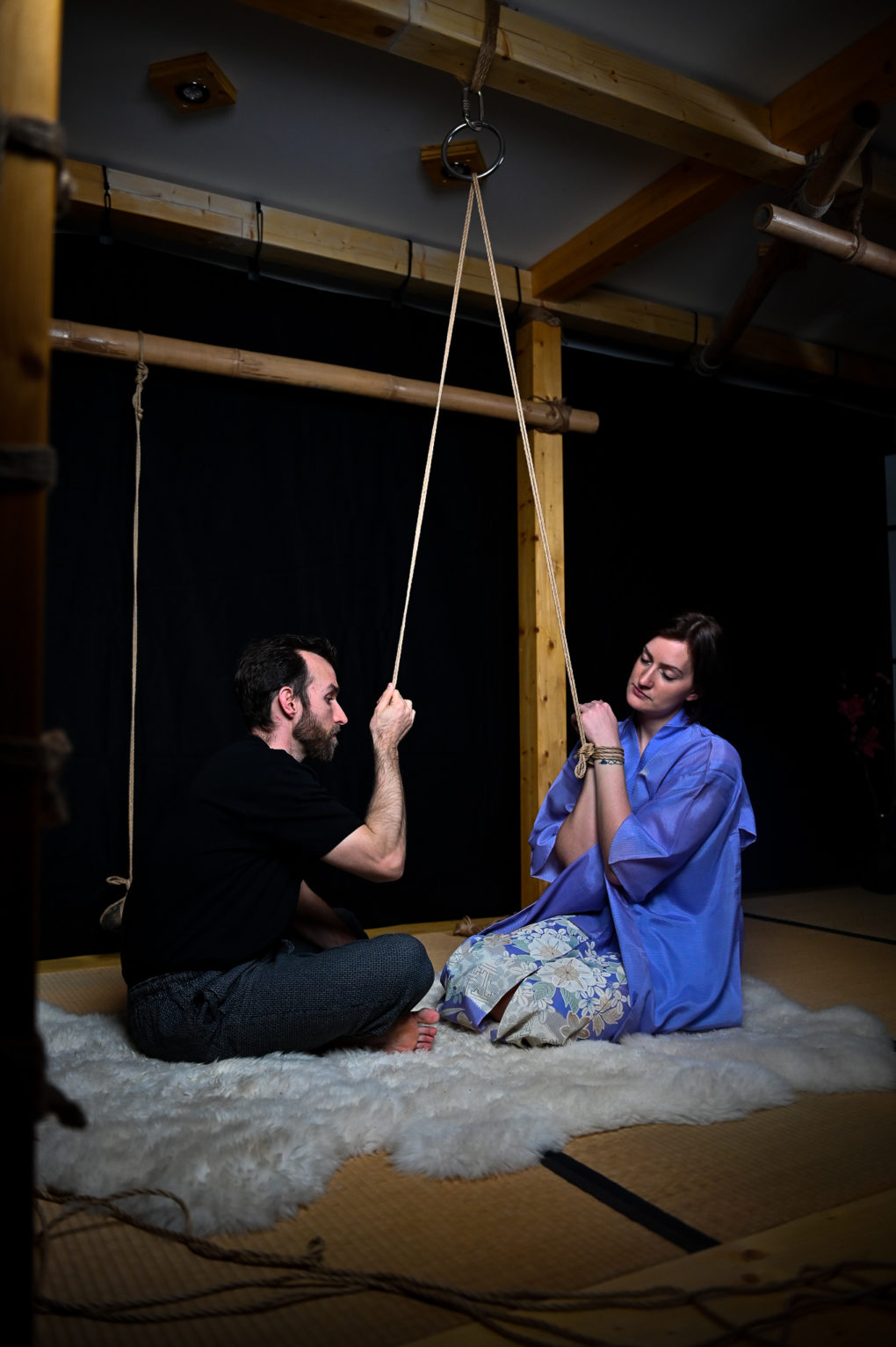 There is no specific goal and no time limit because it's all about togetherness. The Maete-hikiage shibari is a warm-up exercise that helps Bakushi and Ukete to adjust to each other.